The word Claddagh (pronounced Klah-duh) is Gaelic in origin and means beach or shore. A beach will bring different images to your mind based on your experiences. It could symbolize a launching point or the completion of an undertaking. For Claddagh, LLC, this is meaningful as we work with various people that have distinct goals. Some people are very clear on their goals and others need help defining an end point. We would like to hear your story so we can better understand your journey and desired destination. Everyone has a tale to tell!
As we hear your story, it's important to talk about the values that we possess. Our work is based on the following values:
• Integrity
• Competency
• Independence
If these values are consistent with your values, then today is a good day to start the process by contacting us for a complimentary consultation. We create customized financial plans tailored to you and your family's needs. You can reach us through our Contact Us page.
From this complimentary consultation, we can help you in one of two ways. The first option is that we develop a plan, implement and manage it for you. The second option is that once we have developed a plan, you can implement it yourself based on our specific guidelines. As a Certified Financial Planner® (CFP®) professional firm, Claddagh, LLC follows a six step process laid out by the CFP® organization. These steps guide us to develop a comprehensive financial plan that can direct you towards achieving your goals. We view comprehensive financial planning as the process of attaining an individual's or family's goals through proper management of personal finances. Our fee-based planning model consists of a six step intimate and intensive process.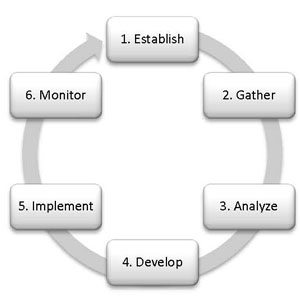 At Claddagh, LLC the relationship is based on integrity, competency, and independence. We take great pride in these values. If you would like to work with such a firm to guide you on your financial journey, contact us today.